Yay! Cheryl from
Twinfatuation
has given me the letter L for the letter meme. Thank You! What a great letter!
Besides being the letter that starts my name, there are many other favorite things in my life that start with L. Here are ten of those. Also let me know if you want to join in and I'll ahve the boys pick a letter for you from our alphabet letters. Dont worry I'll make them pull one out other wise you'll end up with H or E probably.
1. Little People
More specifically the two little people in my life. I have taken to calling them this sometimes trying to get away from calling them the babies since at three years old they arent really babies anymore. And definitly not since they have moved into boys sized clothes. And they really are the lights of my life.
2. Lord of All Creation
He is definitly a favorite. For all He has given me and all the greatness He has planned in my life.
3. Laughter
A great exercise and really music to my ears when it comes from the little people. Ethan is really a giggle monster that doesnt take hardly anything to make him laugh. Hunter takes a little work but when he gets going its hard not to join in.
4. Llama, Llama Red Pajama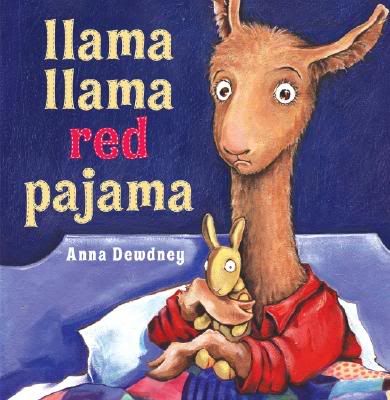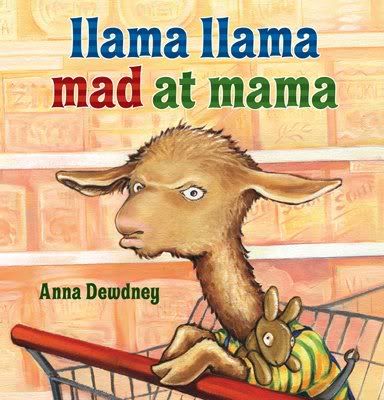 One of the first books I got when I was pregnant. This one has it all: beautiful pictures, great ryhmes, and of course the llamas that I adore. This book quickly became a favorite of the boys especially Hunter. Maybe becuase it is the one I have read the most to them. Also along with this is the second Llama, Llama book she wrote called Llama Llama Mad At Mama which describes his shopping trip with his mama. I got this one as soon as I heard abotu it and it it also on our most read list. Coming in March is the newest one Llama Llama Misses Mama. I will probably continue our Llama Llama library with it even though we have already done the first day of school.
5. Long socks

The kind that come up the legs. You know to your knees. I used to have a sock fetish where I would buy all kinds of socks that were all very unique. And many of them had stories behind them, But now I have moved on to knee highs. They are great in the winter for keeping my legs warm under my jeans. And they have so many awesome colors. Most of the ones I have are striped but I did see some awesome penguin ones at Target the other day that I might have to go back for since the yare on sale. And sale socks are even better. I love Targets selection of knee highs. I have gotten 4 new pairs this week since they were on clearance and it cost me less then $5 for all of them. The green and white striped ones I have on now are probably my favorite of the new ones.
6. Literature
Reading has always been an important thing for me. I love books. I am trying to pass that on to the boys and we have quite the collection. I am trying to hold myself back on buying too many more for them since I weeded out the ones that were too young for them and we didnt read anymore and ended up reducing the number by 50 books. I didnt realize how many we had and I'm pretty sure we still have somewhere in that range. When I was in elementary school my lvoe for reading was the one thing that my mom could use for a punishment for me so instead of losing tv time and such I lost reading privelages. I soon adopted the flashlight under the covers thing so that I wouldnt miss out on that valuable reading time. And tried to behave more so I wouldnt be in that situation anymore.
7. Lazy days
Cause who doesnt like a lazy day with the kids where you just hang out in your pjs all day. Enough said.
8. Lollipops
ahh lovely candy on a stick. the many flavors and colors and designs.
9. Leftovers
so good the first time around and many times better the next day. There's just something about the way the flavors all come together when they have time to just chill. mmmm some of my top favs are chili and beefaroni.
10. Live, Laugh, Love
No matter how you say it or whatever you might put in after the words what better motto for life. When I finally get to painting it on the wall for my mother it will say Live Well Laugh Often Love Much. And so I give you those six words as my wish for you for this year and always. thank you friends for reading these words I have to give you and may many more come your way along with all the blessings life can give you.